Home Remodeling, Maintenance and Handyman Service in Savannah
For Your Home, Condo, Town House, Vacation Home, or Rental Property
Evolution In Action

(912) 631-2115

   Where quality service and integrity meets you at the front door


"We Design and remodel kitchens, bathrooms and other rooms in your home with your personal style and functionality in mind."

When it comes to home remodeling, kitchen and bathroom remodels are the most expensive and time consuming rooms to remodel - and yet they are the most popular. Careful planning of kitchen and bathroom remodel project is essential to achieving your desired results. Our dedication to you is two-fold: We assist you design kitchens, bathrooms - and other rooms with your personal style and functionality in mind. It doesn't end there. We care for you through every step of the remodeling process with a turn-key approach that allows us to professionally handle every aspect of your project.

At Evolution In Action, we understand building  requirements while maintaining  the highest level of quality and  integrity.  Our  system  for  cost  estimating,  scheduling,  and  budgeting  ensure  timely  completion,  strict  cost  

control, and most importantly excellent workmanship that  meets the customers specifications at a competitive

price. We offer Home  Remodeling, Foundation Repair, and Maintenance Estimates and Inspections in  Savannah

Ga, and all the surrounding counties.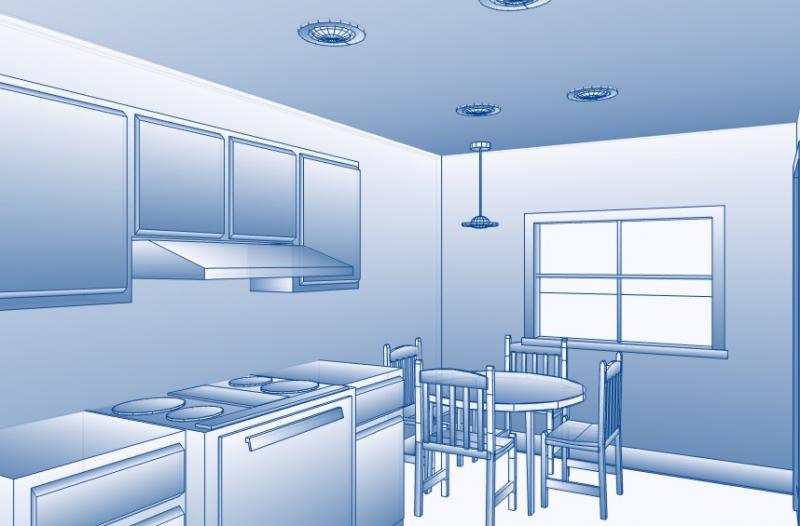 You'll notice the difference in Evolution In Action Maintenance and Handyman Service from the first time you call.  You'll always talk to a         person, a friendly and knowledgeable person who is ready to answer your questions or schedule  an appointment for repairs, estimates, or         inspections.   We  take  all  the  guesswork  and  burden away by becoming your main contact for all your home maintenance and handyman     needs. We ensure the continuous maintenance and repair of your home or rental property,  and personally guarantee  it  receives attention     when you are not there.  Let us take care of the every day hassles and details so you can relax.

Housing Authority of Savannah Inspection Violations

Handyman Service in Savannah Georgia

Handyman Emergency Service in Savannah Ga

Housing Authority of Savannah Section 8 Emergencies

HUD Home Remodeling Estimates in Savannah Georgia

HUD Inspection Violations in Savannah Georgia

HUD Home Maintenance Services in Savannah Georgia

Kitchen Remodeling and Repairs in Savannah, Ga

Bathroom Remodeling and Repairs in Savannah, Ga

Kitchen & Bathroom Estimates in Savannah, Ga

Rental Property Emergemcy Service in Savannah

Foundation Settling in Charleston in Savannah, Ga

Sagging Floor & Foundation Repairs in Savannah, Ga

Housing Authority Section 8 Maintenance

Our employees take great pride in the work they perform and conduct many maintenance and repair services for the Georgia and South Carolina real estate and rental property community. Some of these maintenance services are :

We provide comprehensive home maintenance and repair solutions for Georgia and South Carolina's rental industry.

Home Maintenance, Repairs, and Inspection Violation Issues

            No matter what type of Home Maintenance or Handyman project you have, our qualified professionals will tackle anything you face leaving you                    worry free! We know that your time is valuable and the last thing that you need is to chase around contractors, cleaners, and repairman making sure              they get the job done right. At Evolution In Action, our mission is the same as yours, making your home a great place to live, rent, or sell  -  without                   having to worry about maintenance, repair, or inspection issues that may come up from time to time.

   We can quickly and reliably tackle any Home Maintenance or Repair task  from the routine, to the unexpected! As a full service maintenance

and  handyman company, and one of the leading landlord and tenant home repair specialists, you can rest easy knowing your maintenance

or repair needs are in experienced hands. We understand that your property requires total care and attention. Being miles away from your

rental property can be difficult, worrying, and stressful when something needs to be maintained or repaired. That's why we offer around the

clock  emergency  leak,  lock, break-in and  board  up  services  for Section 8 Housing  and  Rental  Properties. Our Maintenance Division can

eliminate all these factors for you and your tenants with just one call.

Home Additions in Charleston Savannah, Ga

Home Maintenance Savannah, Ga

Property Maintenance  Savannah, Ga

Real Estate Maintenance Savannah, Ga

Residential Remodeling  in Savannah, Ga

HUD Buyer or Seller Inspection Repair Service

HUD Home Foundation Repairs in Savannah

To  Do List out of  Control ?  Don't Worry Anymore!

Lack the time, tools, or talent to tackle your home repairs?  There's no need to make multiple calls  for your Handyman Projects anymore. Call  Evolution  In Action Handyman Service and  make one convenient appointment - we will take care of everything  on your  "To  Do"  list.  

Our   on-time  record  is second to none,  and we arrive ready to work.  Evolution  In Action Handyman Service understands  that customer  satisfaction  starts  with  arriving at   your  home  on time. You  won't  have to interrupt your day wasting valuable time waiting on Handyman Service with Evolution In Action. Our  Handyman Technicians will apply the  same attention to detail and quality workmanship to every Handyman Project -  large or  small. 

We do hundreds of  different  Handyman jobs and our attention to detail and customer  service sets  us  apart  from  the  rest. Call us today and "Cross off  a  Home Repair To-Do or Two".